Authenticity is your key to freedom
Hi, I'm T-Ann.
I'm an authenticity coach, a motivational speaker, a writer and lifestyle guru.
But, my story starts when my life was anything but authentic.
In fact, my life looked pretty 'normal' on the outside until about 10 years ago.
I grew up in a leafy suburb outside of Chicago and had a charmed life – or so it seemed. My life growing up looked normal, but it was tumultuous, unbalanced and strained.
I wasn't allowed to have a voice, let alone stick up for myself. Every family has its issues – and I learned quickly how to identify stress, pain, and negativity coming through the door. I knew how to keep the peace and smooth the wrinkles.
My experience growing up in an anxious household strengthened my intuitive nature and made me vulnerable – in a good way. I could feel a person's energy instantly. Little did I know this gift would become my coaching super-power – that my childhood gift of self-preservation would later define my purpose.
Despite feeling alienated, I knew there was something special about me. Even at a very young age, I knew I could understand people deeply. I knew, there was a light in me – even when people around me tried to put it out.
I was somewhere around 7-years-old when I made a decision. I decided my life would feel safe, filled with humor and compassion. I clearly envisioned the marriage and family I would have. I wanted to be comfortable being me. At a young age, I knew what I didn't want. I then went about becoming clear on what I did want.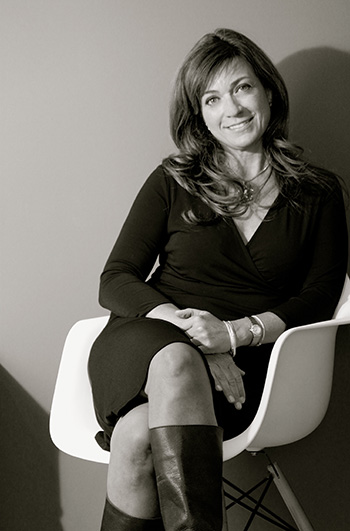 I didn't know anything about the law of attraction, but I had such clarity about what I desired: a great marriage, a fun family, where we had trust, love, and kindness – and I would create that reality for myself years later.
After finishing high school, I went to college and majored in English with a minor in Personal and Family Development.
In my final year of college, I was raped. I tried to just 'deal with it' and move on – which sent me into a spiral of depression. I gained a lot of weight, slept twenty hours a day and like many women, I tried to ignore the mess I was left to clean up in my life. Years later, I would finally be able to share this story openly – but it took me nearly 30 years to get me to the point where I was willing to be visible and share my experience.
After graduating from college, I moved to Boston without knowing a soul. I took a deep breath and completely reinvented myself in as many moments as it took to step off the plane. I simply decided to be strong, empowered and clear minded. Once again, I was reminded of the power I had to shape my own life.
I spent a year in Boston, working as a nanny. I moved back to Chicago the following year, met my husband in a whirlwind and was married a year later. We started a family (twins right out of the gates) a year later.
I worked full-time as an assistant director at a day-care center while juggling 3 kids and a household, before starting my first business (when my fourth child was born) and discovering my entrepreneurial side.
I started a market stall selling chic home goods and trained in lifestyle redesign – where I combined my love of design and people. I was able to help people redesign their homes, using only what they already owned, to transform the way they lived, played and communicated with their family.
Around this time, my husband was offered a job in the United Kingdom. We moved to England. It was a fresh start, but also incredibly challenging and lonely being a young family starting over in a different country, dealing with cultural differences.
We lived the 'high life' and looked 'perfect' in photos. We had it all. But after a few years, I found myself feeling empty.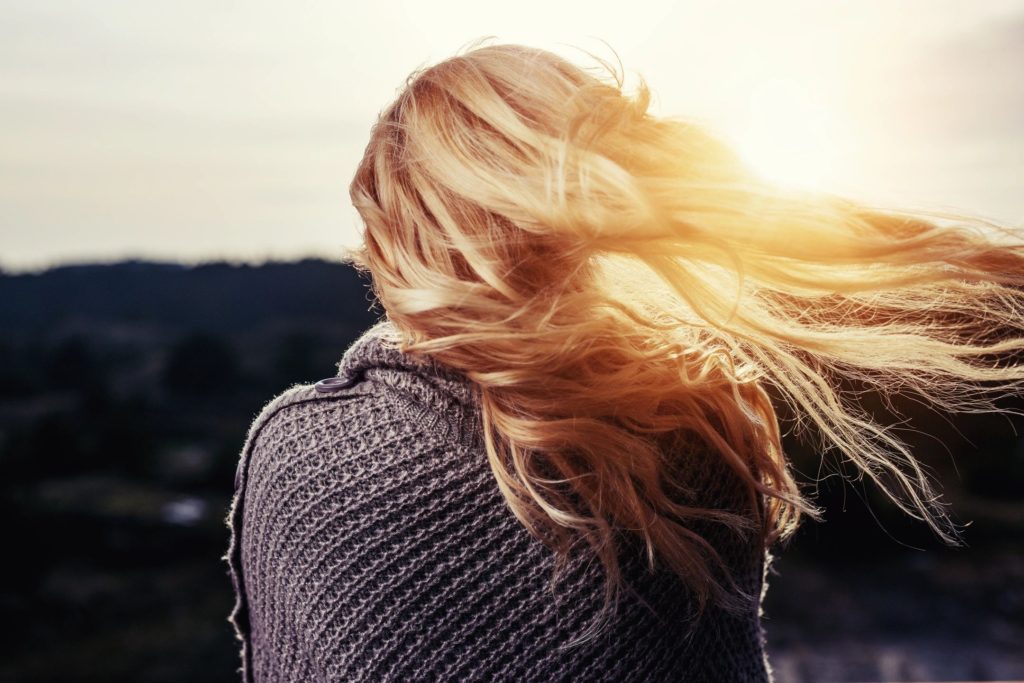 I felt like there was a howling inside of me that was growing stronger and stronger – what had been making me happy was no longer cutting it… vacations, shopping, lunches, champagne, the races… The more 'things' I used to fill the void, the lonelier I felt.
I knew there was more for me out there. I couldn't keep living a life that just looked pretty.
I felt trapped.
I wanted meaning. I needed purpose.
After all these years, I felt like I had always done everything right. I was the good wife, the good mom, the good friend… and yet I felt pissed off, resentful and lonely. I was making self-sabotage into an art.
With midlife staring me down, I thought to myself: 'Is this all there is? Is this how I am going to grow old? Are you going to settle for a life that looks good or do you want a life that freaking feels good?'
I was lost. I knew no one could save me but me.
One day, I was speaking to a friend who said these life-changing words: 'You should speak to a life coach'.
She recommended a coach, and after a short time of working together, for the first time in years, I had clarity.
And permission to finally be me – not who I was 'supposed' to be.
She helped me identify what mattered to me and after a while, she said, 'Have you thought about becoming a coach?'.
It was like the lightbulb went off. I had thought about becoming a coach for years only I kept putting off my dreams to make sure everyone else reached theirs.
My ability to 'get real', to intuitively sense someone's pain, to relate to a person at any point they are at, to help people see a different perspective – it all fit.
All the experiences I had to overcome from childhood to college, to even 'acting' like I had it all together – it finally made sense.
And I had to face the truth of all of it. And get vulnerable.
When I finally surrendered, my life opened up. I went through coaching certification. I never looked back.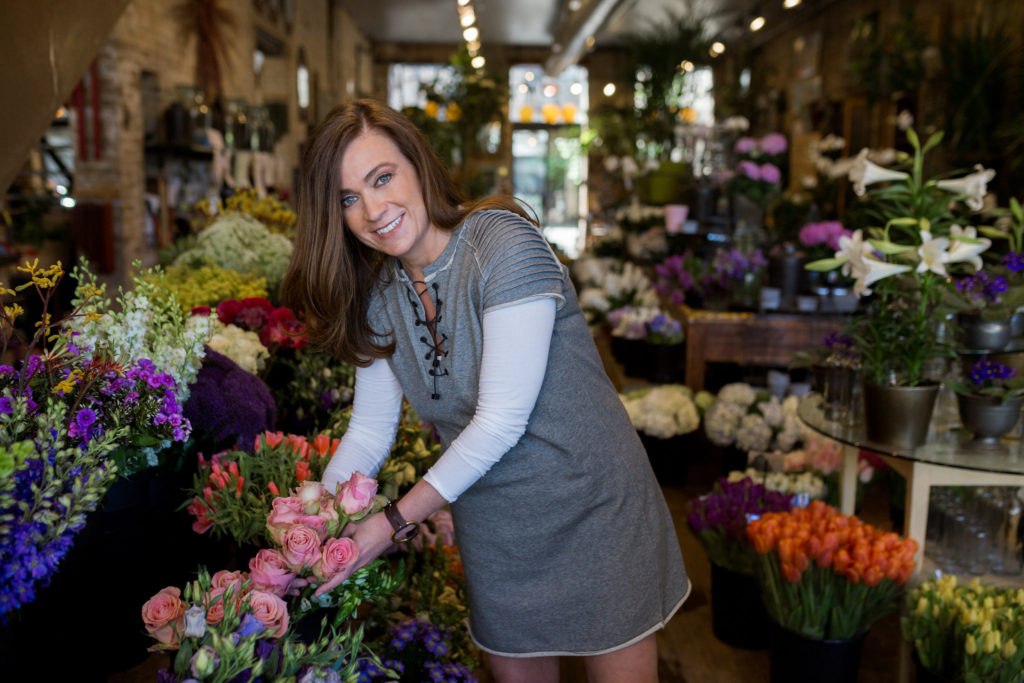 My mid-life crisis gave the reality check that I needed – I got real about what I didn't want and started deliberately creating the life (and business) I desired for myself and my family.
I decided to be me. To speak up. To be visible.
I decided to follow my calling.
Even though I was plagued by fears and insecurity (and sometimes still am),
Even when my friends just 'didn't get' what I was doing,
When relatives thought I was wrong for being so open (that's not how we were raised!),
When my own inner thoughts were constantly plagued with 'who am I to do this??'.
I knew I still had to be me,
And then… even in the reserved British culture, people started coming to me.  Sharing their issues, their fears, their 'fake lives'. I realized the very demons I had dealt with weren't unusual. These were shared experiences, but people needed a safe space to get real. People needed the time and space to explore their lives, free of judgment. People needed to have a partner
who could walk this 'unknown path' with them.
About this time, I was asked to join the pastoral staff at Cheltenham College (the school my kids were attending). Little did I know this would start my motivational speaking career – I spoke with students about life and the tough decisions they had to make. The more I spoke, the more the kids and their teachers began to trust me. The more they, too, sought change.
The more they wanted to be empowered.
After nearly 7 years in the UK, we relocated back to Chicago and picked up our lives again but this time, I knew what I wanted, who I wanted to be, and how I wanted our family to live.
I was free to be me. I had to be me, no matter what.
Now, years later – my life is perfectly imperfect – and I love it. It's real. It's mine. I stopped living in react mode and when I finally got 'real' about what wasn't working – I started living every day with authenticity. Allowing me to be me. Giving myself permission to shine when I didn't feel the freedom to do so before.
I get to be me. I get to be loved. I get to have connections.
I knew part of this process would be becoming visible – not just to those in my life but to the world.
I started to share my story and my experiences and being visible about who I was, and what I had overcome.
Being authentic has allowed me to have a voice and given other's permission to speak up.
My articles have been featured in Time, Prevention, Yahoo Parenting, The Good Men Project and more. I work with clients all over the world who come to me because they just want to 'get real' with their life and stop feeling like a fraud.
My purpose now is helping career professionals create authentic lifestyles and relationships.
I know what it's like to feel like a 'fraud' when you look like you have it all.
I know what it is like to switch up a life you signed up for years and years ago.
I know what it takes to get real about what's not working anymore.
I know what it takes to believe in yourself when no one else does.
I know how torturous it can be to get out of your own way.
I know how uncomfortable and scary this journey of overcoming can be.
And I know the freedom and joy that comes from giving yourself permission to be YOU.
I am living proof that when you show up for yourself – imperfection and all – that's when life starts for you.
The freedom you so desperately desire is on the other side of you: being vulnerable, being visible and being authentic.
Don't settle for one more day for a life that isn't you. I'm proof that it's NEVER TOO LATE to get real with your life. And being YOU is the only qualification.  
Re-invention is only ONE decision away.
What does my life look like now?
Calm. Peaceful. Fun. And deliberate.
I think about my choices, I choose my thoughts, I choose where I put my energy and I no longer live for 'supposed to'. I think about what I want, and I know that everything is a choice – The way I show up in the world and how I react is a choice.
Really, I'm just a girl from the 'burbs who decided to stop hiding, stop reacting and finally decided to save herself.
I know every step I have taken, every challenge I have overcome brought me to this point.
I purposefully built a business for myself that is completely in line with who I am. I get to serve people, to dig deep and help them discover the parts of themselves they have been hiding for so long.
I get it. I have been there. And I know what it looks like to get on the other side.
I now get to serve clients all over the world, spend time with my family, share my story, write for global publications and inspire heart-centered professionals who feel trapped in their everyday life.
It's my joy and privilege to help career professionals navigate their way from where they are now to a more authentic lifestyle that is in line with who they are, what they value and their real purpose.
I know, because that's exactly what I have done.
I had to stop pretending to love what I didn't. And give myself permission to be who I was really called to be.
Don't wait for 'one day' or 'retirement' or for your partner to change – this is on you.
And you are more powerful than you can ever imagine – and have everything you need inside you right now to make this happen.
It starts and ends – with you.
Be vulnerable. Be Visible. Be Authentic. And find yourself and the life you have been so desperately seeking.
Trust me, it's freaking liberating on the other side.
Your partner in freedom.
T-Ann
---