Acute Care Session
My Acute Care session is like an emergency room visit for your soul!
We all know what it feels like to have that one thing gnawing inside us, that one thing that loops in our brain over and over again until we beg for mercy. Wouldn't it be amazing to talk with someone who isn't going to judge you, tut-tut you, bulldoze you, or trigger you? Wouldn't it be awesome to stop overthinking? How amazing would it be to figure the damn thing out without signing up for a whole bunch of sessions?
One and done, Baby, one and done. That's what the Acute Care session is: heal your soul asap.
As always, sessions take place over the phone wherever you are most comfortable. Plan on about 2 hours in total.
What's Included:
‣ $360 per 2-hour session
‣ Laser Focused
‣ One topic
‣ Optional "Walk and Talk" available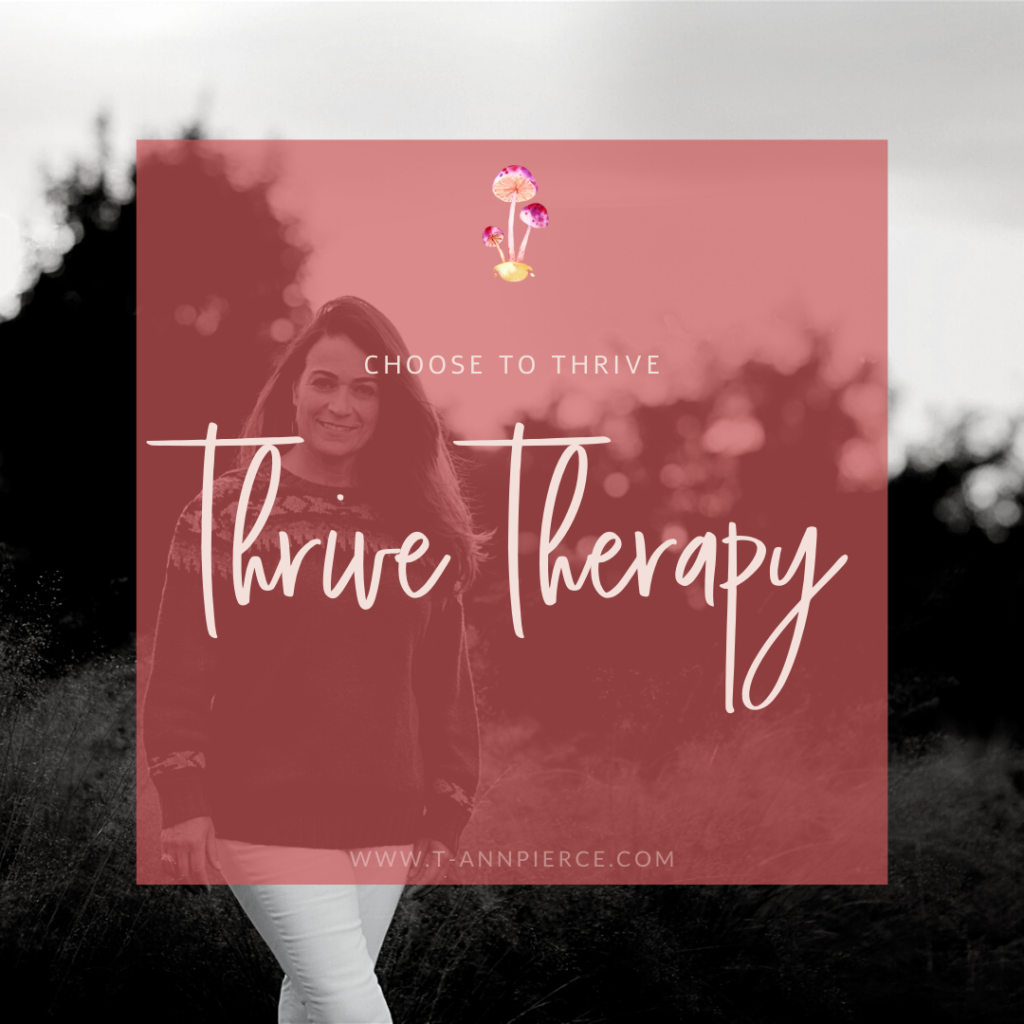 Thrive Therapy
How often did you think it would be awesome to work with me but you were concerned about flexibility and/or price? Girlfriend. I've got you covered.
Thrive therapy is designed to help you overcome the thoughts and behaviors that hold you back and keep you stuck. The best part? It is wildly flexible: after our initial huddle, there are no appointments! Get. Out.
I know, right!?! How cool is that?
For a manageable fee, we will 'meet' virtually one time (our initial huddle) so I can get to know you, we can talk specifics. After that, it is messaging via text and Voxer all month long!
Maybe you'd like laser-focused support for a short period of time (think stressful holiday times, support around something at work, strategies around having a difficult conversation, accountability, parenting strategies, etc).
Perhaps you prefer rolling monthly recurring support around limiting beliefs, getting out of your comfort zone, parenting strategies, you need a jab of humor and a kick in the pants, etc.
Maybe you need accountability from someone who not only wants you to succeed but who also wants you to learn (and master) about the roadblocks that keep you needing accountability!
It is like having me in your back pocket! Seriously!!
I'd like to say it is 24/7 availability, but the truth is I LOVE sleeping at night and frequently enjoy rubbing elbows with my family, so you've got me 24/7 if I'm not sleeping or being a mom/wife!!
What's Included:
‣ $300 Initial Call
‣ $199/month
‣ ($499 First Month)
‣ Messages (Voxer, text, etc.)
‣ Within business hours
‣ Within reason
‣ By application only (This approach isn't a good fit for everyone. Let's have a chat to see if this package could work for you.)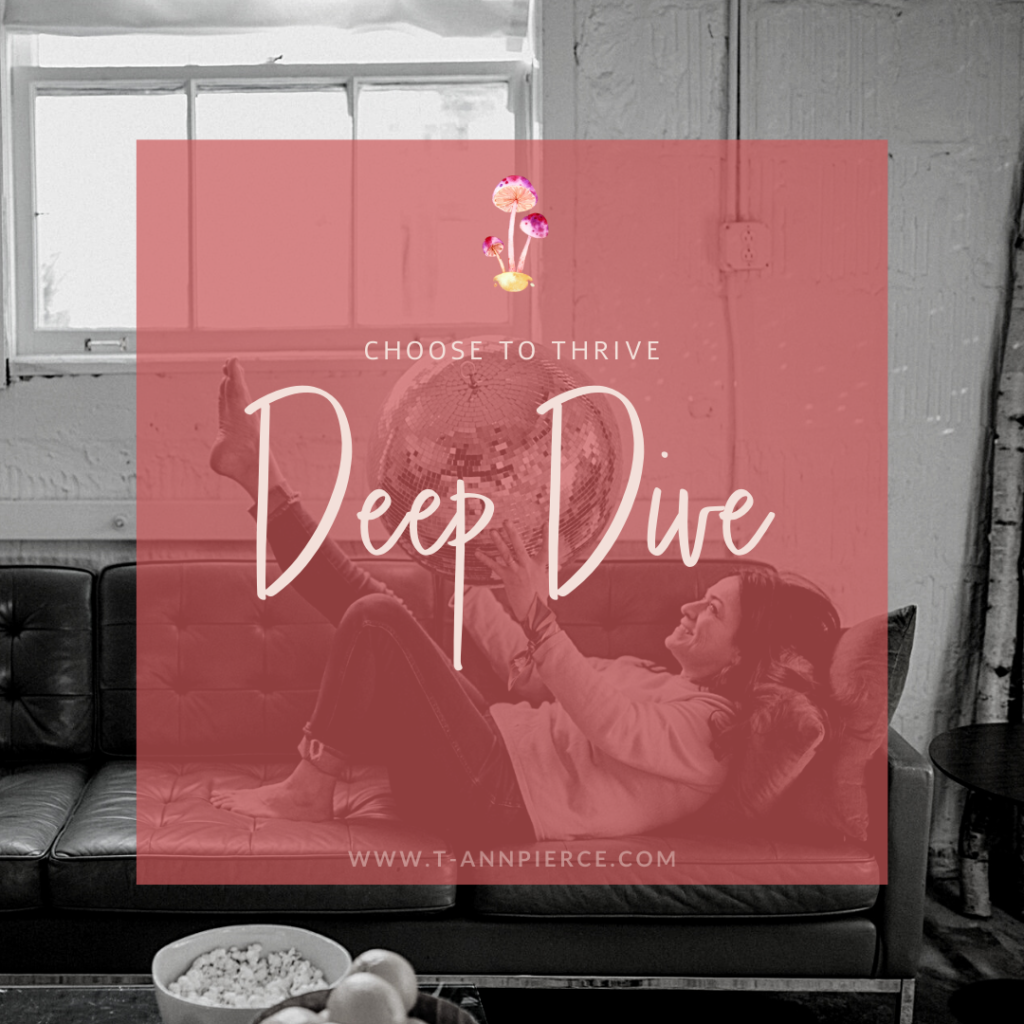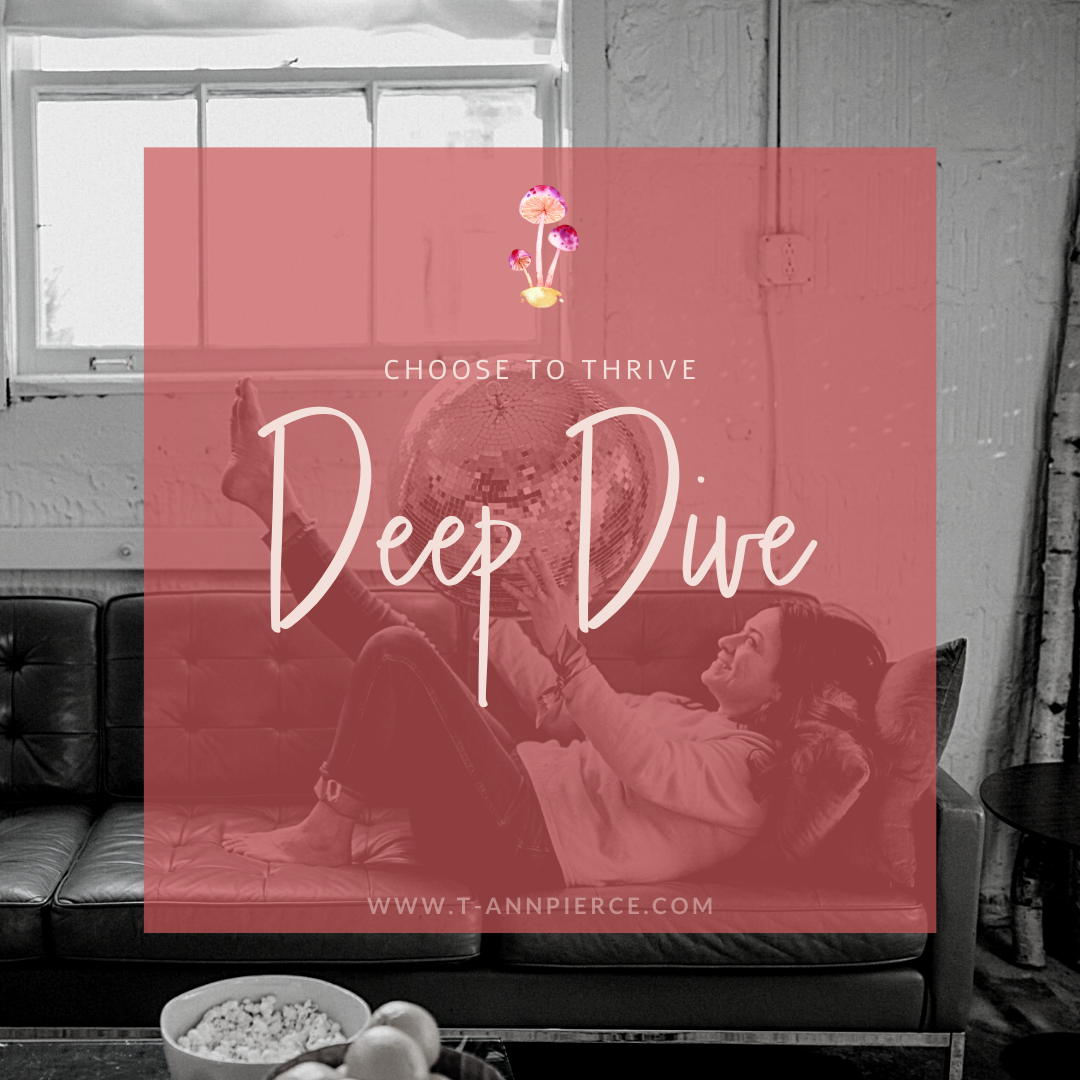 Deep Dive
This is hands down, my favorite. Why? Because transformation. 
Women who block out six months with me are the kind of women who are ready for deep change, the kind of change that ripples into future generations (your grandchildren will thank you!). Women who choose the Deep Dive are women who are ready to take responsibility for themselves, their space in the world, and their outcomes. 
They are tired of getting in their own way. They want to break the habit of being themselves, so they can finally be who they were meant to be.
This is the package that saves marriages, starves overthinking, strengthens souls post-divorce, starts businesses, launches next chapters, creates self-confidence, and realizes dreams. 
'In like a lamb, out like a lion,' I like to say. 
It is not uncommon for women to start the Deep Dive feeling whispery, teary, hopeless, unworthy, lost, stuck, and unable to articulate what they desire. Nearly every single client tells me, 'I should just be grateful for what I have…' 
I know this for sure: You can't grateful your way out of stuck. You can, however, Deep Dive your way out. 
This is your time. Stop second-guessing yourself. I promise you, you will be in good hands. I make sure you feel safe and supported every step of the way. You will laugh, you will cry. 
Your future self is going to thank the hell right out of you.
What's Included:
‣ $7500 Pay-in-Full or $1333/month for 6 months
‣ 2-Hour Initial Deep Dive Session
‣ 6 Months 1:1 Coaching
‣ Weekly 1:1 Calls
‣ Thrive Therapy