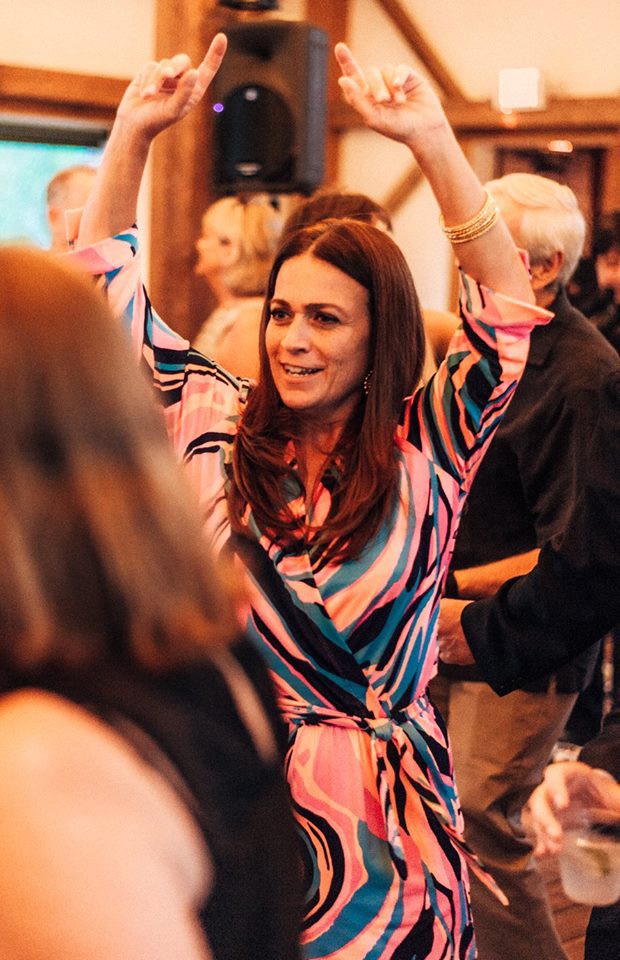 Ever-evolving technologies can usher in explosive growth for businesses and that same technology can atrophy seemingly indomitable business models. Is your personal brand strong enough to weather the technology and business storms?
Social media has forever changed how we connect with each other, our clients, and the world. We market ourselves and our businesses in ways we never thought possible even ten years ago. We plan, we post, we try to predict, but social media is fickle. New algorithms and new platforms pop up regularly. If we rely too heavily on ever-mutating social media platforms, we risk the security of our businesses.
We do not own our social media sites.
As business owners and as human beings, we are at the mercy of the social media gods. We don't control who can see our content. We do not have access to our friends' and followers' email addresses and spending details. We don't have any way to take our followers with us if the site closes down tomorrow. The social media platform holds all the cards.
The entrepreneur, the network marketer, the small business owner are at the greatest risk. Many of us seem to hide behind our mission statement, our product, or our 'why'. Nothing wrong with that, right? We aren't the star of our business, our service, or our products so we market our business instead of ourselves. It seems logical.
It used to be that stalwart careers in, say medicine or accountancy, were exempt from the shit storms that new technology often spawn. Not anymore. Artificial Intelligence (AI) is already beginning to knock like the grim reaper on the traditional office doors of lawyers, engineers, CPAs, and doctors. AI is a game-changer in business and no amount of advanced degrees will immunize you to its far-reaching grasp.
Is your personal brand strong enough to carry you into a new chapter?
Is your personal brand portable? Are you twisted so tightly to one product or career that you lose everything if there is a buyout or a company goes out of business? Are you authentically representing yourself online, at the grocery store, in the office? Are you evolving? Is your message evolving along with you?
Most of us grew up thinking our greatest asset would be property or a home. We thought a property was the sure-fire path to wealth. The world has been flipped upside down. This is no longer the case.
The only asset we own and are able to control is our personal brand and for many of us, our brand is our personal asset, not our current job.
The average person will have somewhere between 5–7 careers in a lifetime. Within that career, we can expect to change jobs frequently, around every three years. Businesses close, staffing changes, products become obsolete, industries become irrelevant, circumstances shift, people get fired, natural disasters happen.
We can choose our personal brand in the same way people choose brands.
We can construct a personal brand that is both easy and flexible; one that can weather fickle technology trends and business storms.
A strong personal brand starts with you. It does not start with getting likes or followers or pleasing others.
A strong personal brand starts with your truth, your voice, your authenticity. Your story, your brand, your look, your voice, your experience is yours and yours alone. It is unique. These traits, these quirks, these assets cannot be taken from you if your business folds or you change careers mid-stream.
The best personal brands are unapologetically authentic.
An authentic personal brand is portable; it can follow you around the world or across the street. If your personal brand is authentic and strong, people will know, like and trust you into the future no matter what life throws at you or how you or your business evolves. It is this kind of strength that may open doors for you if your current gig ends unexpectedly or you choose to take your life in a different direction.
You will be you for the rest of your life.
What are your assets? How do you provide value? How can you add value as you evolve? What is your business story? What is your personal story? How authentic are you? Do others connect deeply with you, enough that they'd follow you to other platforms, mediums, business endeavors? How do you make others feel? Can others identify with you or do you repel others with your cultivated perfection? Do you fear being judged?
It is your responsibility to show up and be you.
When you empower and add value to your clients as you, not as a carefully curated guru or influencer, you inspire others to do the same for themselves. If your personal brand is a highlight reel and you present yourself as an infallible guru, you will be crushed under the weight of reality. We all fail, we are all imperfect.
Instead of perfection, focus on a personal brand that is uniquely you. A personal brand that is approachable, honest, imperfect, inspirational, and even gritty is healthy and sustainable. Be intentional. Build a brand that supports you and supports others.
People can smell a highlight reel a mile away.
If your brand is too aspirational, too curated, too perfect, your brand will wither in time. The world is starving for different, for real. We are craving more authenticity. We want to feel validated. We yearn for connection. No one likes feeling like crap after comparing themselves to an unattainable brand.
Where do you start if you want to build a strong personal brand?
Get to know yourself, you know you who you are. What brings you joy? What is your personal or business story? What are the imperfections that make you unique? What makes you laugh? What is it that people always tell you is your greatest strength?
Get deeply clear on who you will serve. What do they want? Need? Hunger for? What makes them feel validated and heard? How can you best connect with them?
Define what your business is and is not. While it is okay to evolve and grow, understand what personal assets you bring to your friends, followers, and clients no matter what. What is non-negotiable for you and your business?
It is wise to invest time and attention to your personal brand. Strong personal branding will help you weather technology and business storms. An unapologetically authentic brand can follow you across the world or across multiple careers.
It will simplify your life.